School Uniform
Uniforms guidelines and purchasing.
Our students are ambassadors for Trinity and should wear their correct uniform with pride at all times.
The wearing of a school uniform creates a sense of belonging and provides a visible identity with the wider community as our children can be readily identified as belonging to Trinity Catholic Primary. Our uniform policy outlines what is acceptable in all matters relating to our school uniform and appropriate personal presentation.
Students should be in full school uniform for all excursions and school events or they will not be permitted to attend the event.
As part of our Sun Safe policy, we have a 'No hat - No play' policy. Children without hats are required to sit in the shade on the verandah.
Jewellery is not part of the school uniform. Therefore, only highly personalised items may be worn, for example, a birth or baptismal ring, and wrist watch. If ears are pierced, studs should be worn. Nail polish, acrylic nails, hair colour or make up is not allowed. Hair that is longer than collar length should be tied back.
Where to purchase uniforms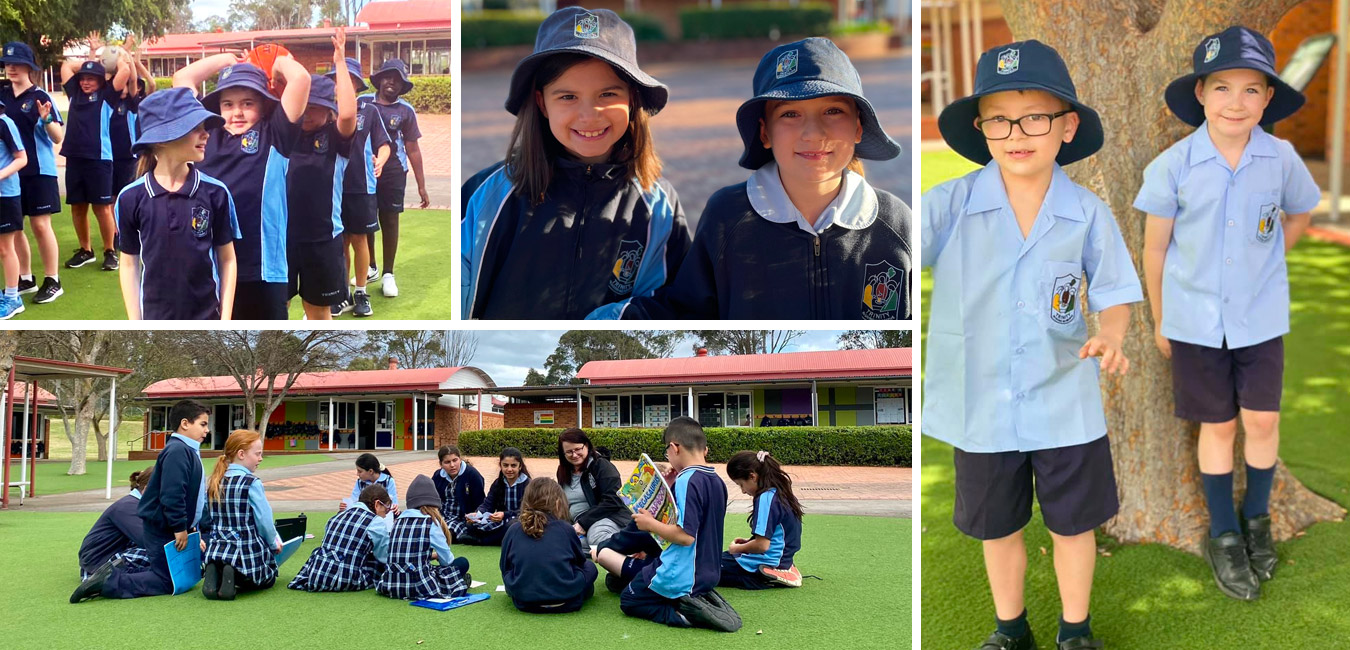 Lowes, St Marys Village Shopping Centre
Shop 18 Charles Hackett Dr

St Marys NSW 2076

Phone: 9623 1416
Monday - Wednesday & Friday 9 am - 5:30 pm
Thursday 9 am - 9 pm
Saturday 9 am - 5 pm
Sunday 10 am - 4 pm