Our Story
Transforming the learning of each student every day.
In Giving We Receive
Trinity Catholic Primary is proud to be part of Catholic Schools Parramatta Diocese's system of 80 Catholic primary and secondary schools operating across Western Sydney and the Blue Mountains providing more than 43,500 students with a high-quality, low fee Catholic education.
At Trinity Catholic Primary School we aim to be a learning community where individuals share, help, encourage and support each other's efforts to achieve success. We aim to provide authentic teaching and learning experiences which match the needs of the child and which acknowledge the God given uniqueness of each person. We aim to create an environment that provides a balance between support and challenge for each learner.
In Giving We Receive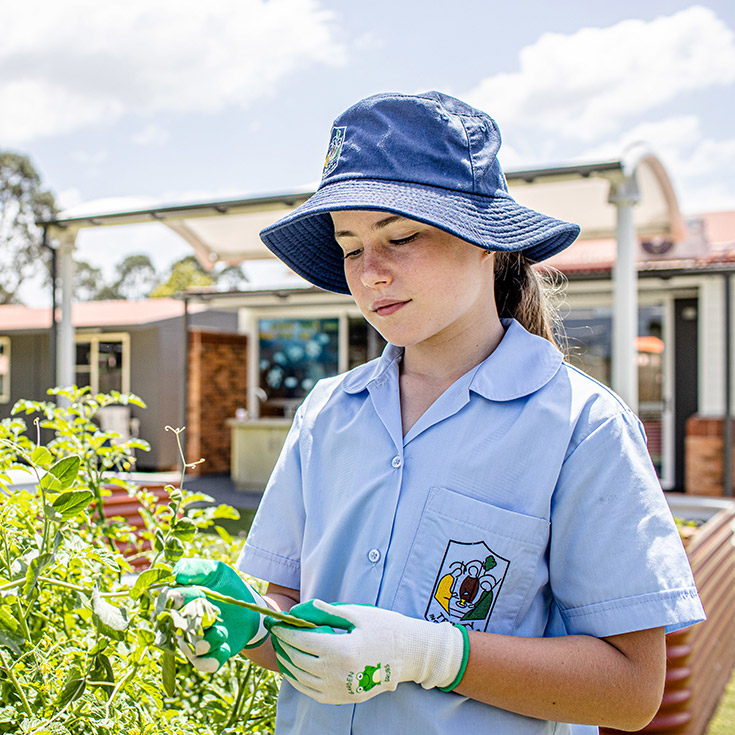 Our school is characterised by quality learning and teaching, education in faith, and values education.
Our mission is to:
We are a community of learners known by name; each one is different and yet the same.
At Trinity each member of the community is considered to be a learner and we aim to foster a commitment to lifelong learning in the context of a lived experience of our faith.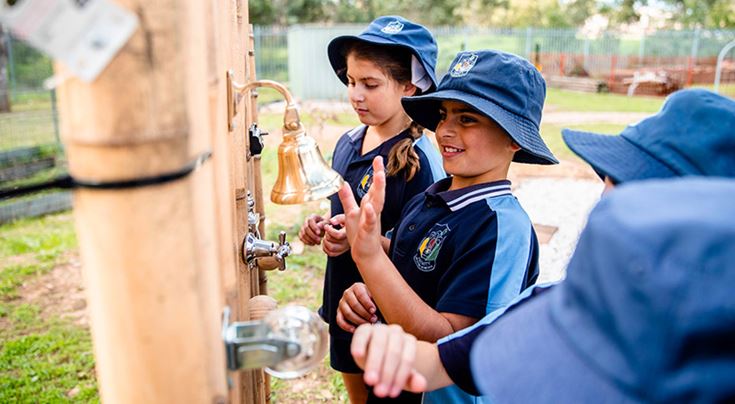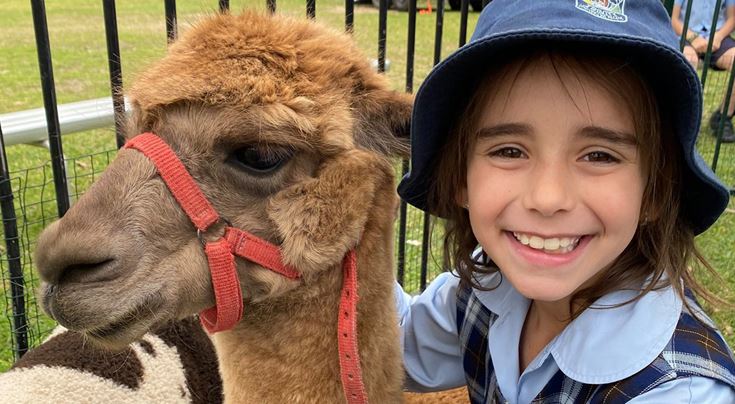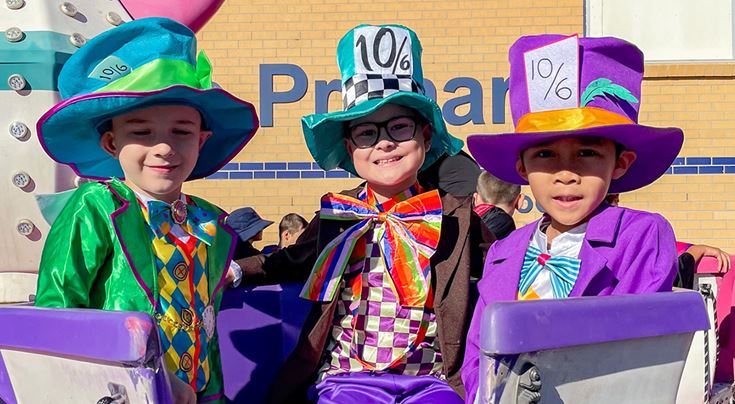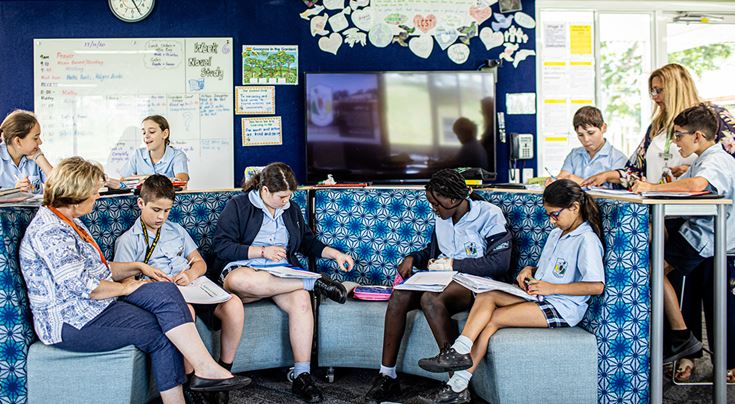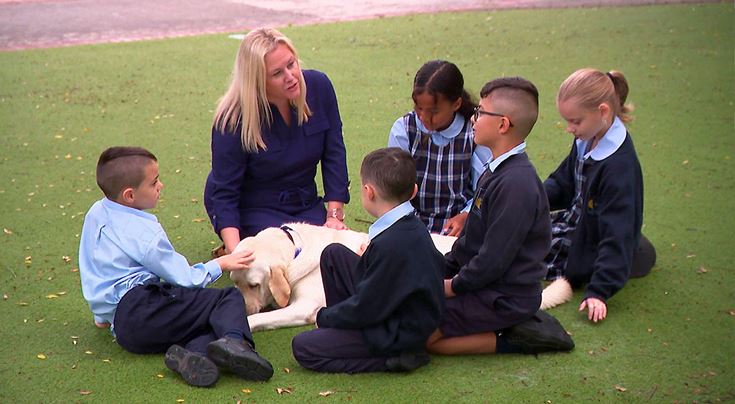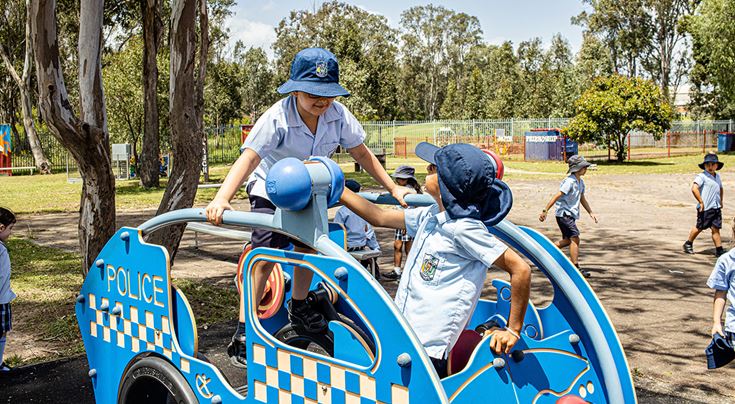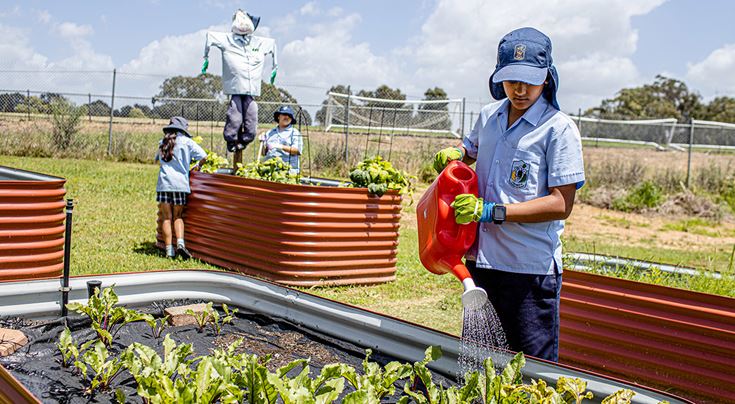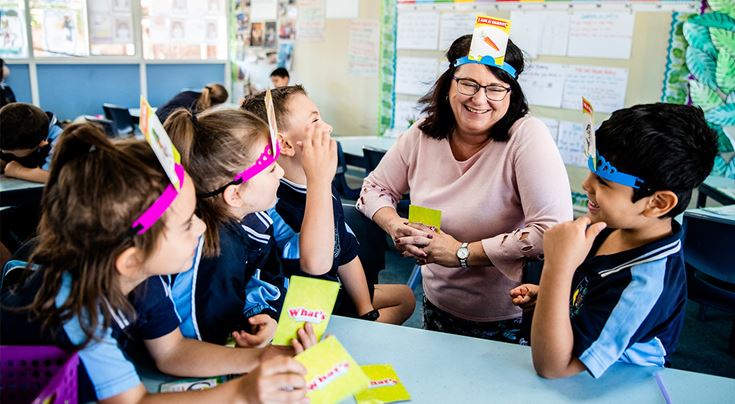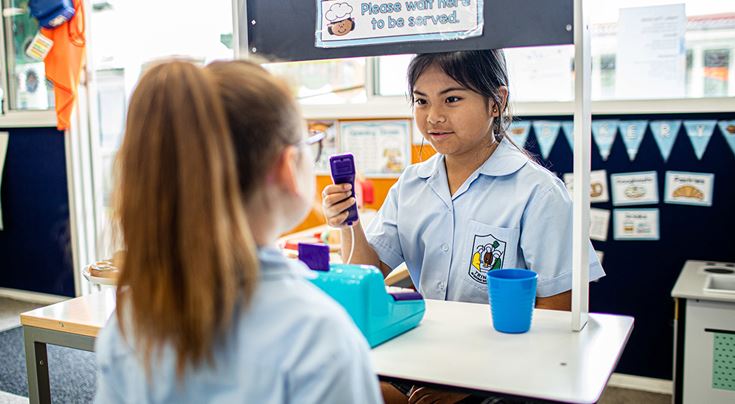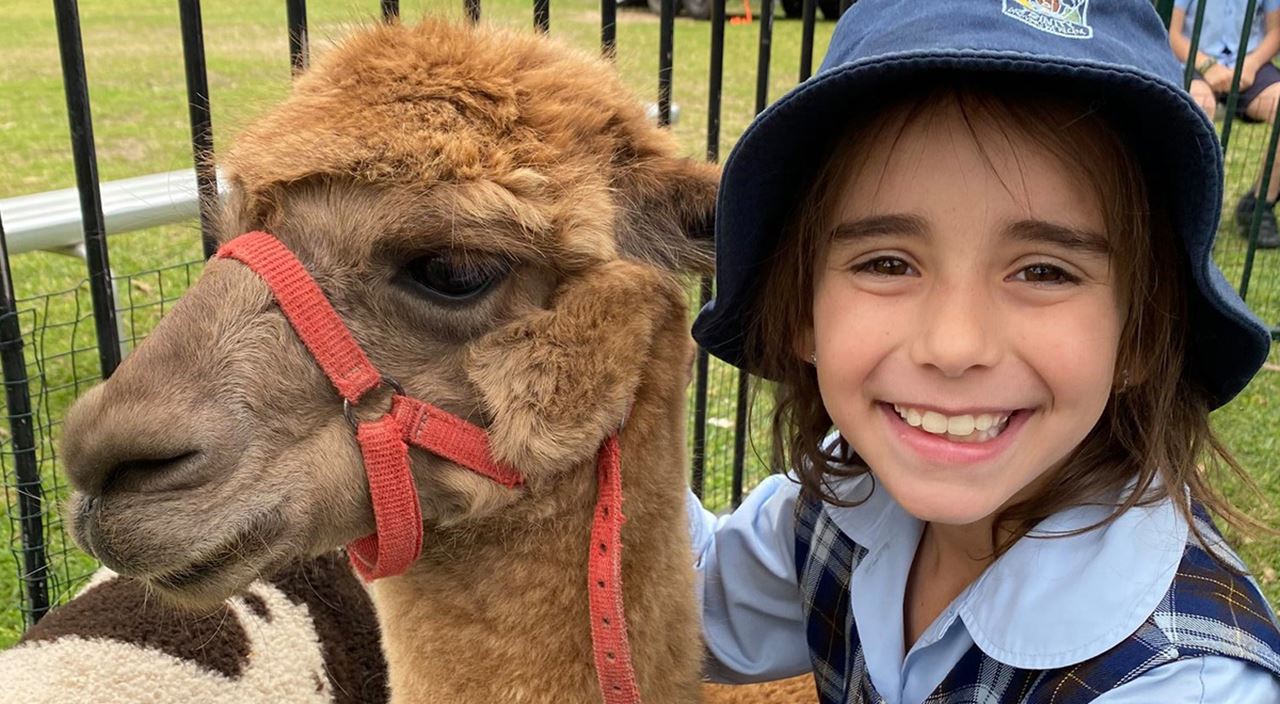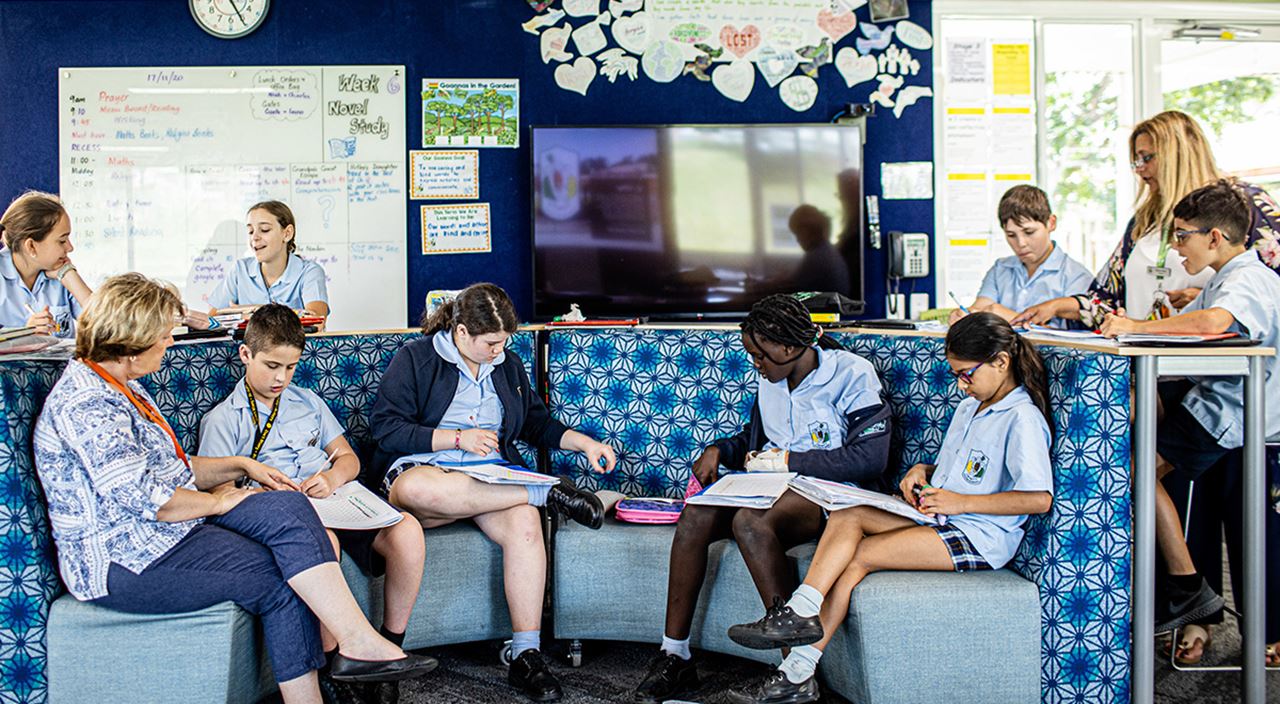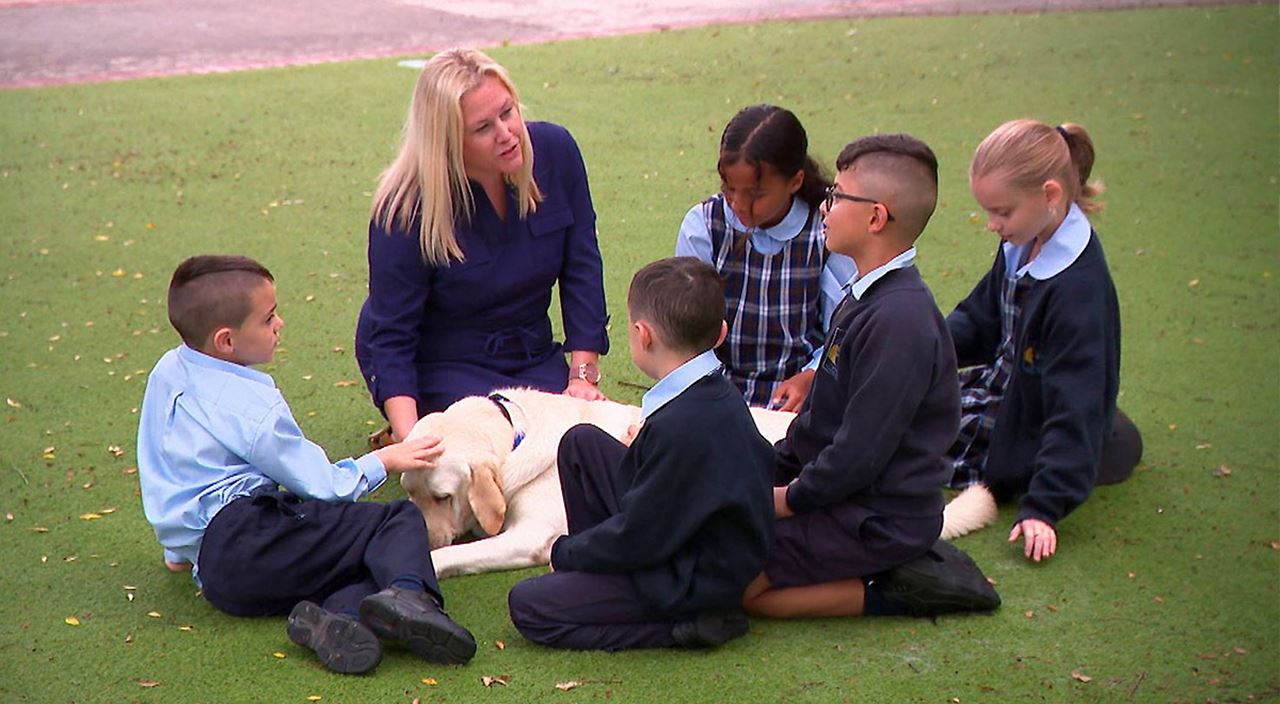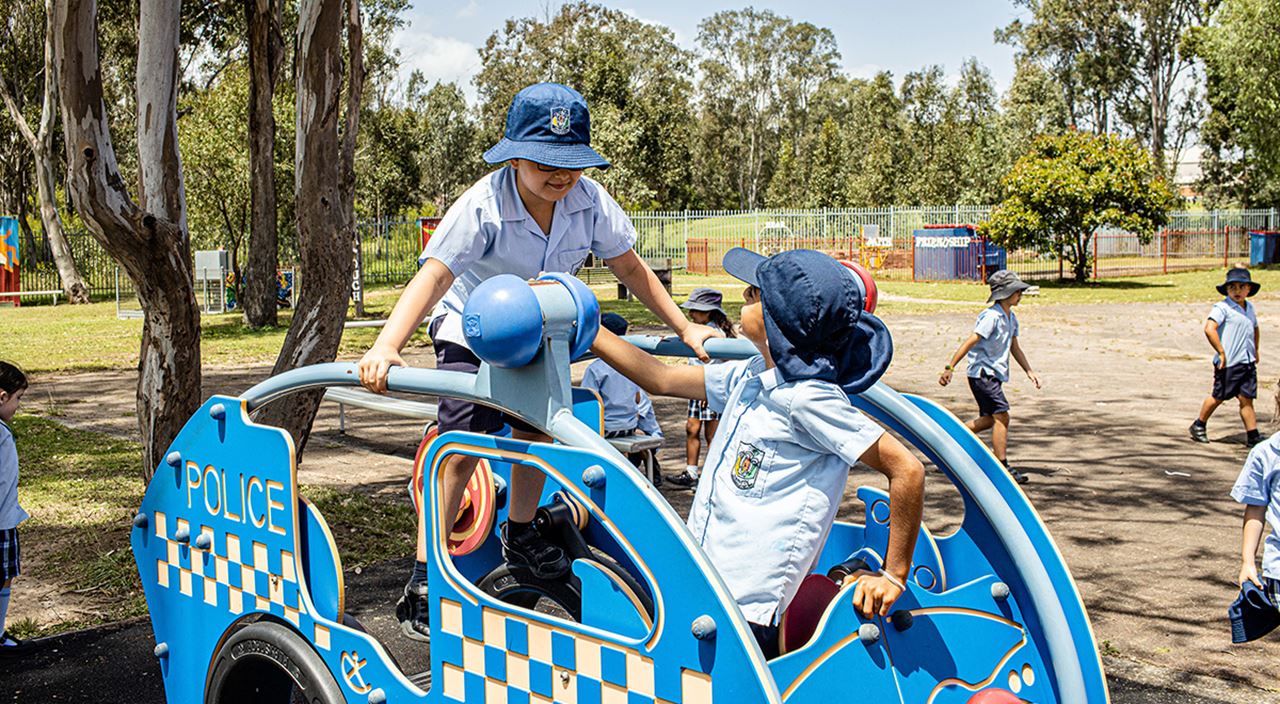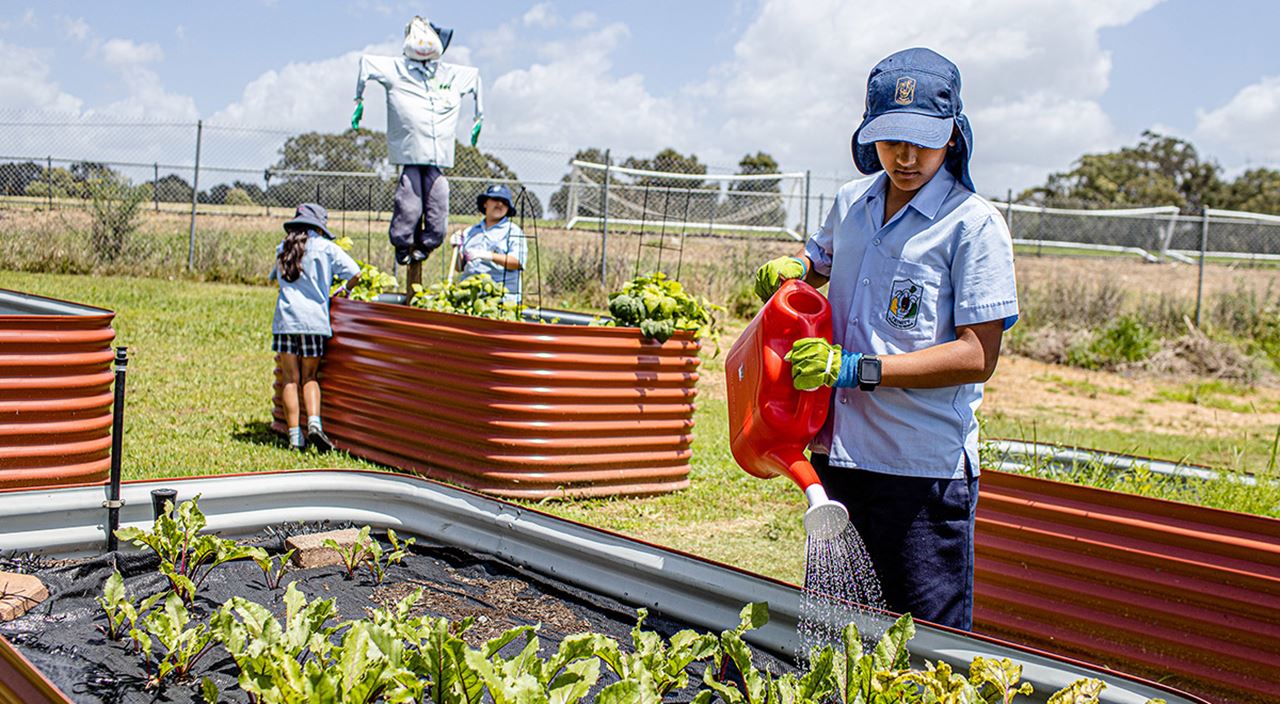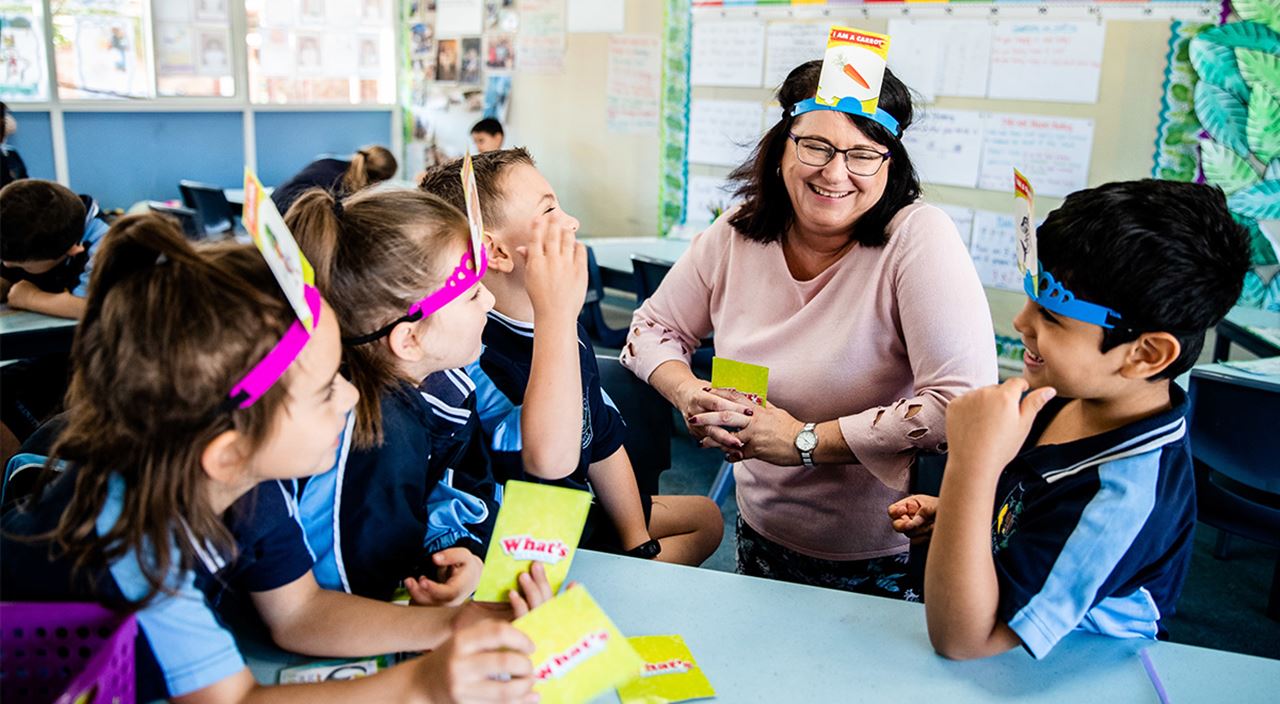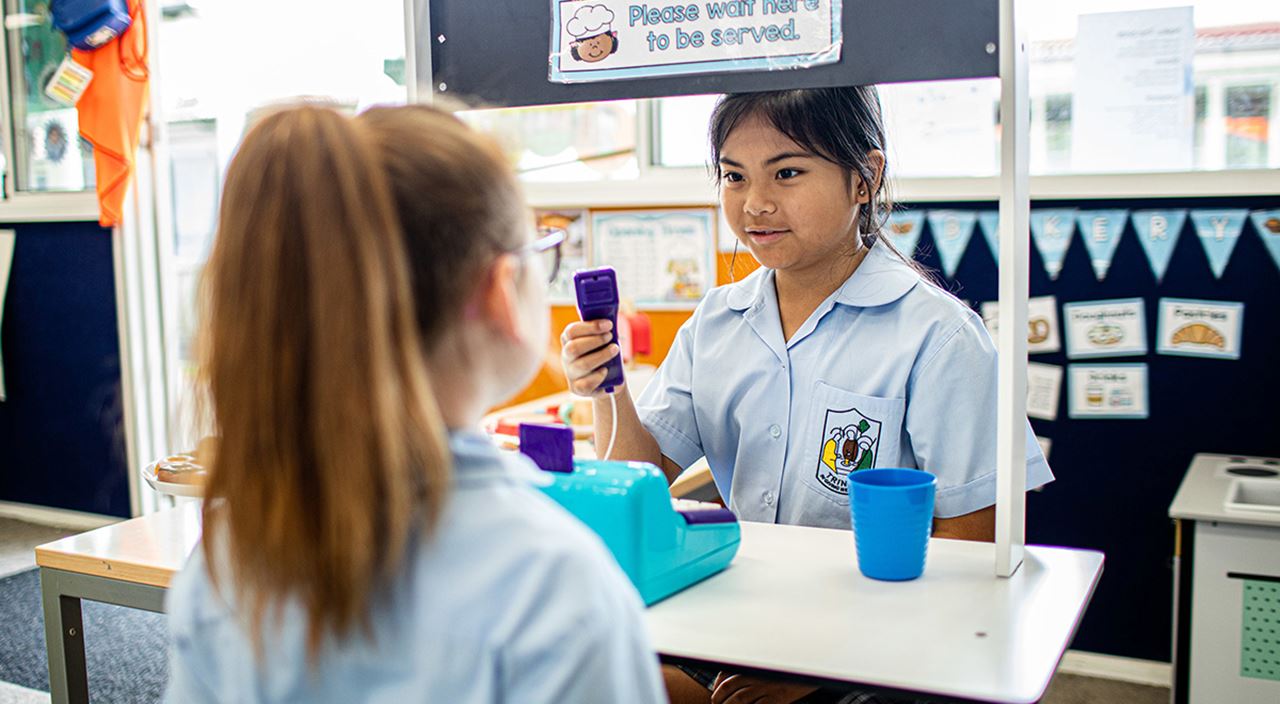 Our School Crest
Our crest is based on the famous Russian Icon of the 'Trinity'. The original Icon (142 x 114cm) was painted by Andrei Rublev, a monk, (c1370-1430) for the monastery of St Sergius at Zaborsk near Moscow. It symbolises the story of Abraham and Sarah at Mamre.
The Colours of each of the Three Persons in our crest are:
Left figure - Creator (Father) clothed in gold, symbol of magisterial - power and authority
Central figure - Saviour (Jesus) clothed in earthy brown, symbol of His humanity
Right figure - Sanctifier (Spirit) clothed in green, symbol of growth.
The Logo was adapted by Father Brian Rooney, former Parish Priest of Holy Spirit Parish, St Clair in 1992. Father Brian was instrumental in the establishment of Trinity Catholic Primary School as the second parish primary school.
Our School Crest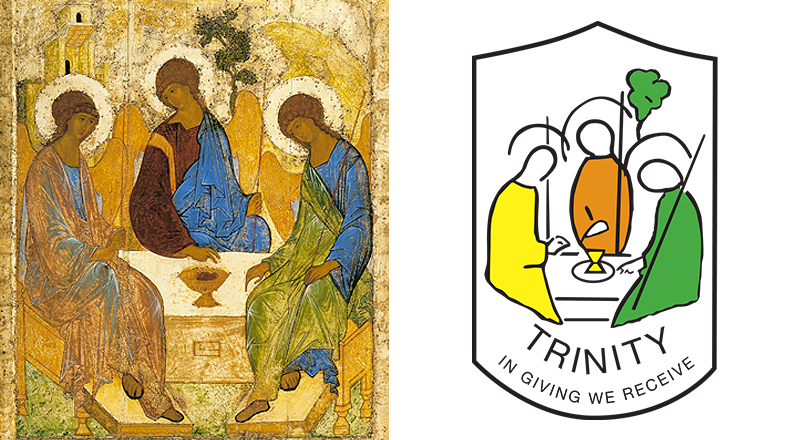 Testimonials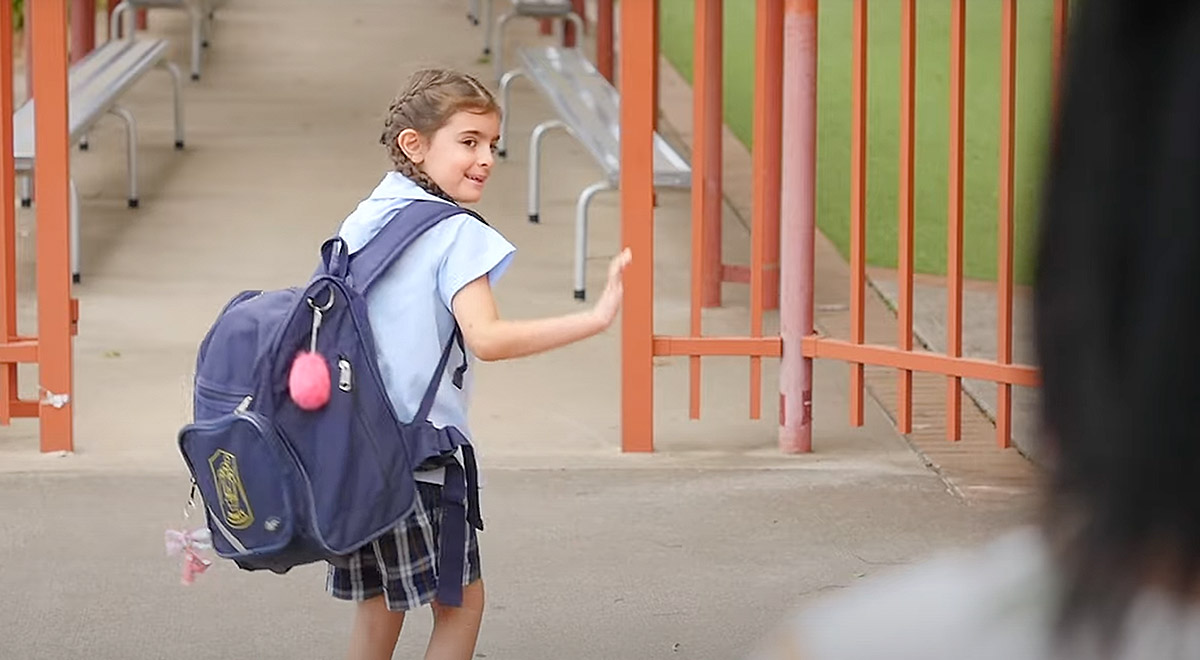 "It is a great school, the principal and the teachers are very caring and respectful, my kids enjoy going to Trinity Primary school to learn."
TALIEH ASHKANI (PARENT)
Our History
Trinity Catholic Primary Kemps Creek, opened in 1993, with an enrolment of 116 children from Kindergarten to Year Two.
Since its foundation, Trinity's enrolment has more than doubled, and includes students from Kindergarten to Year Six. Sharing the one hundred acre site with us is our feeder high school, Emmaus Catholic College and the Emmaus Retirement Village. Trinity is the second Catholic primary school within the Parish of Holy Spirit St Clair.
The school community moved to the permanent site in 1995, when Stages One and Two of the permanent buildings were built.
In 1998, the third and final stage of the building program, consisting of our Learning and Resource Centre (LARC) and two new classrooms, were completed and officially opened.
In 2001 seven new demountable classrooms and a demountable toilet block were installed to accommodate the increasing enrolment at Trinity Catholic Primary. In 2018, Trinity celebrated its 25th anniversary with a number of special events including a mass celebrated by Bishop Vincent Long and the establishment of a commemorative garden.
We face the future filled with hope and a commitment to providing students with the best facilities and learning opportunities, as we continue to deliver a quality Catholic education.
Trinity Catholic Primary has a number of policies and procedures that govern various aspects of our school life.
Providing parents, carers and the wider community with information about various aspects of school performance and development.
We invite you to join our vibrant learning community
Contact us today to find out how to enrol.