Facilities and Resources
Trinity Catholic Primary provides modern learning spaces that support collaboration and enhance a variety of educational experiences.
The learning spaces at Trinity Catholic Primary are designed to enhance the learning opportunities of our students.
From the latest technology to flexible seating options and adaptable class sizes, students will learn how to work both independently and as part of a small or large group depending on the task at hand.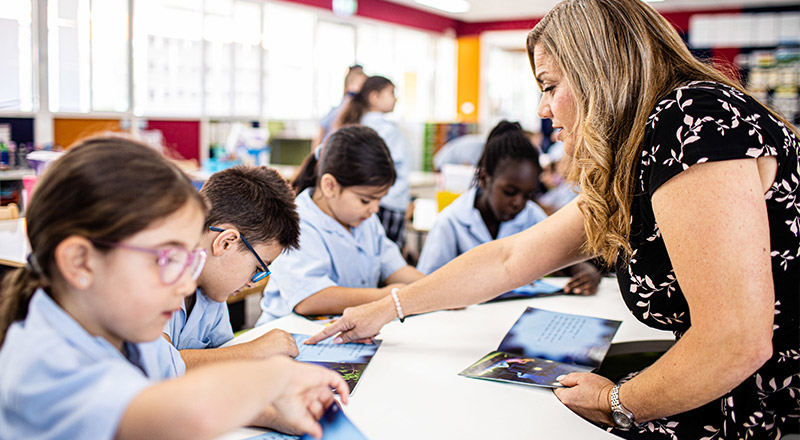 Take a 360° Virtual Tour
We invite you to explore our school facilities and discover what makes Trinity Catholic Primary a great place for your child.

Learning Spaces
We believe teaching is not confined to four walls, which is why we use a range of different spaces to engage students in their learning. This includes a games room, library and resource centre and a 'Makerspace'. for student innovation.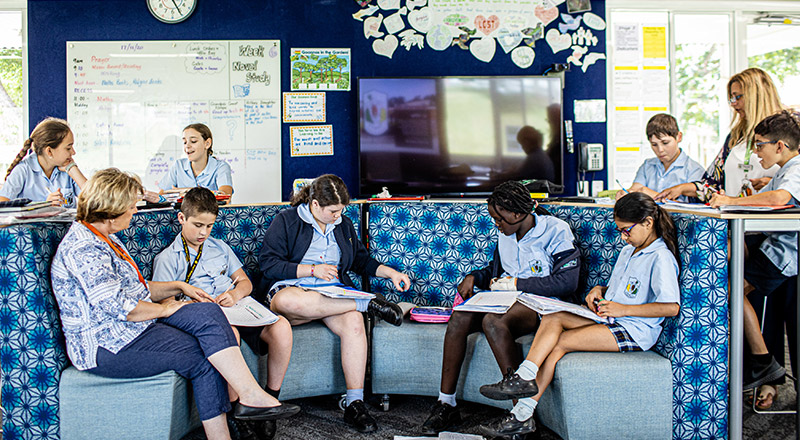 Our learning spaces have the perfect tools to support every type of learner and are designed according to the latest educational research. Our faith shines through in each space.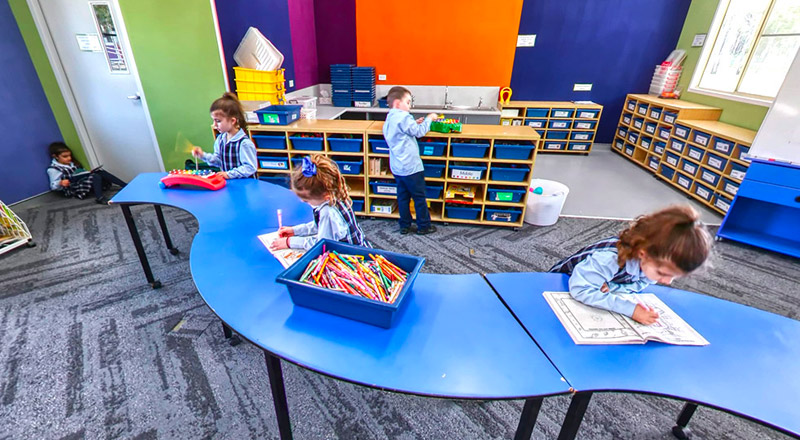 We encourage creative play as an important part of developing our students' social, motor and problem-solving skills. Our Games Room is welcoming and stimulating.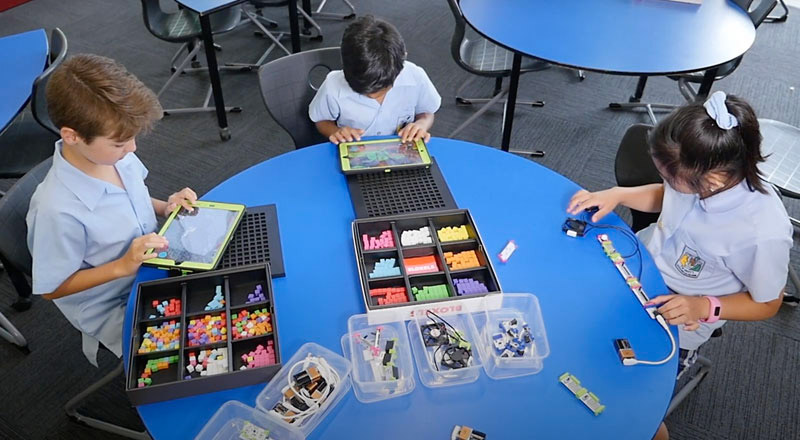 Our Makerspace gives students the freedom and resources to design, engineer, fabricate, build, create, tinker and collaborate.
Specialised Areas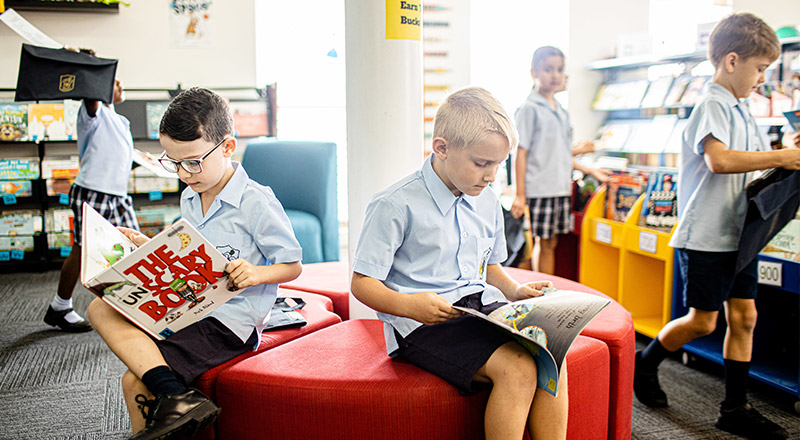 Library and Resource Centre
Our library is a centre for learning with a wealth of resources including books, ebooks, audiobooks, databases, videos, technology and a whole lot more! The light, airy space encourages research, reflection and reading. Every class visits at least weekly to borrow books and develop their love of reading.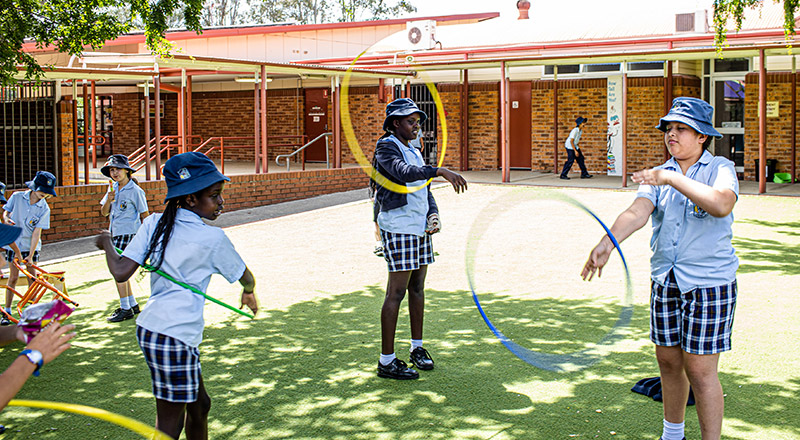 Ambrose Early Years Learning and School Aged Care provides before and after school care for students in Years K-6 in a well resourced space located on the school grounds. Specialist staff take great care of the students in a safe and secure environment that encourages positive social interaction.
Outdoor Areas
Trinity is nestled in the peaceful surrounds of beautiful, native bushland. We offer our students access to a variety of outdoor areas for both learning and play. These include shady, grassed areas for games and sport, a specially designed sensory garden and a school vegetable garden.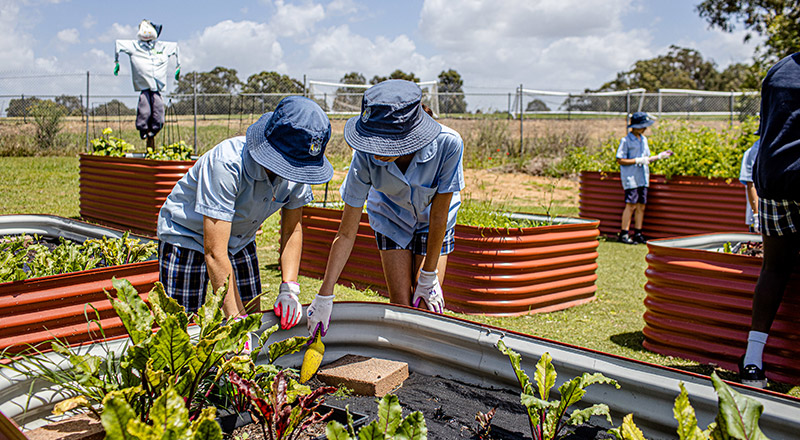 Our school garden teaches students patience and co-operation, and they gain a sense of capableness along with new skills and knowledge in food growing.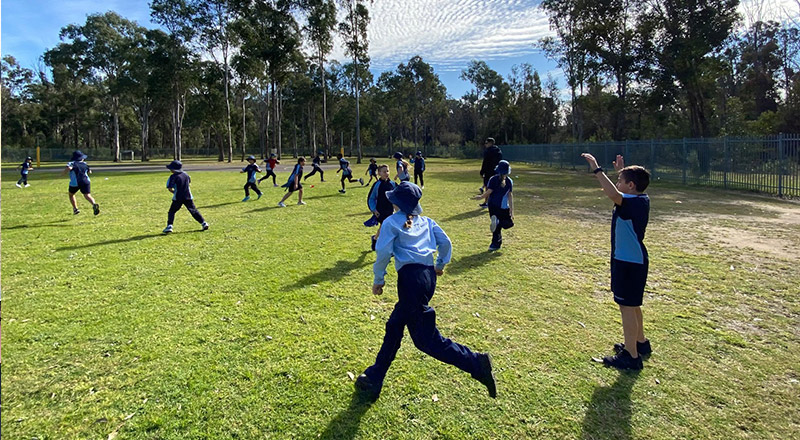 We strive to offer our children a range of activities and sporting opportunities that help to develop the whole person and have a large grassed area for active play and sports.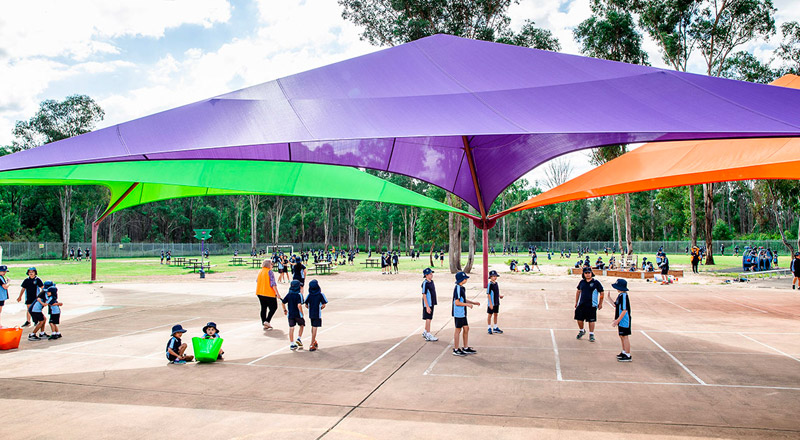 Covered Outdoor Learning Area (COLA)
Our COLA provides a play area protected from the sun, and includes a handball playground, which is very popular with the students.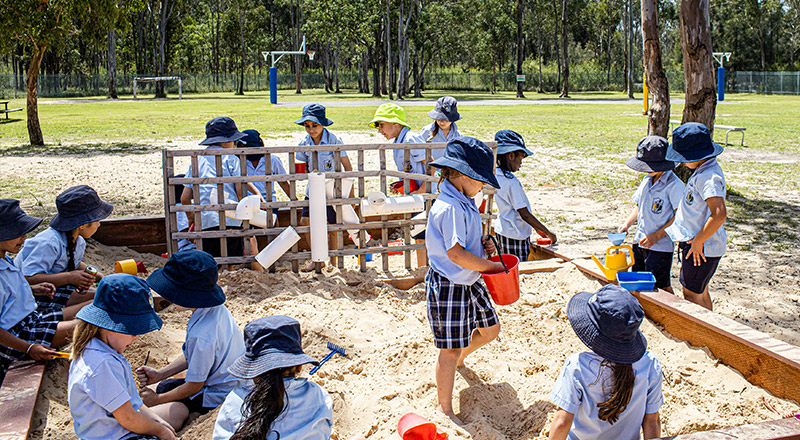 Play Equipment and Sensory Garden
We recognise the importance of play and exploration as part of learning, and our spacious grounds allow for a variety of different play features, including a sandpit. We also have a specially designed sensory garden, that stimulates outdoor learning and of course, the senses!
Visit Trinity Primary today!
See for yourself why we're such a great place to learn.