Trinity Bushdance
16 Aug 2018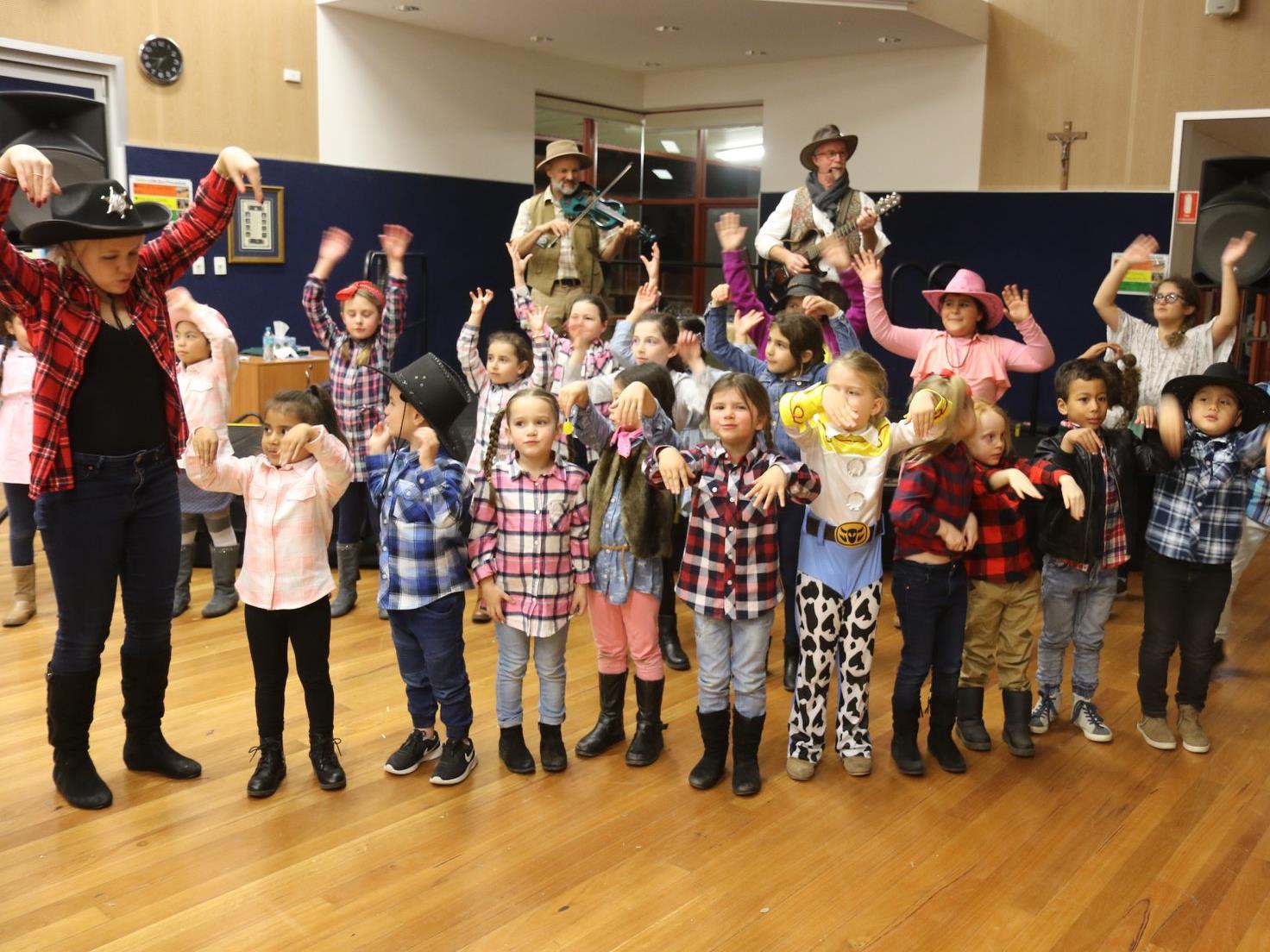 Thank you to all of the families who attended last night's bush dance with entertainment courtesy of Billy Tea Bush Band. Students and teachers alike had a 'barnstorming' good time learning the skills required.
It was great to see them all out on the dance floor trying their best bush dancing steps. It was certainly a memory making night fun of music and good times.
The men of The Billy Tea Bush Band wove their magic, showing how music and dance can bring a community together and strengthen bonds.
It was loads of fun. A HUGE pat on the back to the many volunteers who made the night possible. We can't hold these events without you.
From Facebook
29 Sep 2022

Help raise funds for our major addition to our playground! Have you created your profile? https://myprofilepage.com.au/