Olivia's turtley amazing story!
13 Jul 2018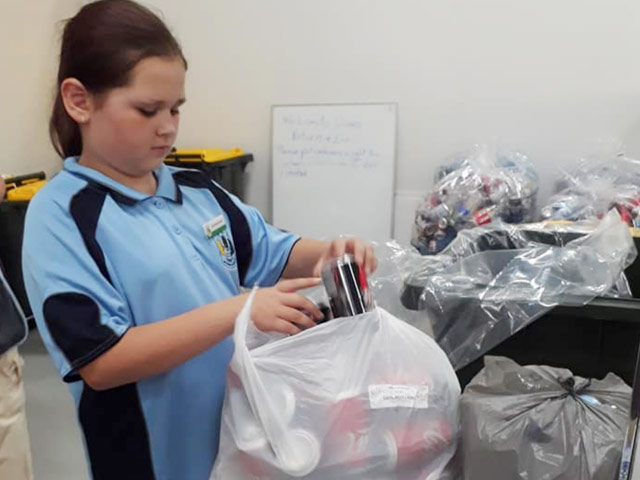 Trinity Catholic Primary Kemps Creek Year 6 student Olivia Doyle
Inspired by a trip to the Cairns Turtle Rehabilitation Centre (CTRC), Trinity Catholic Primary, Kemps Creek Year 6 student Olivia Doyle is helping turn the tide in educating her peers about the harmful effects of pollution on the turtle population.
When Olivia visited the rehabilitation centre in Far North Queensland earlier this year with her mum, she was deeply affected by the plight of turtles as a result of the harmful effects of pollution.
CTRC is a voluntary not-for-profit organisation which rescues sick and injured turtles. CTRC rehabilitates turtles, educates visitors about the harm turtles are exposed to through pollution and conducts research to determine the health of the turtles and the impact of contaminants such as plastics.
Stirred to action, Olivia returned to school at the beginning of the year and approached Principal Catherine Hey about her experiences, learnings and desire to help the turtles.
"In the first week back at school, we decided, as a school project, to collect plastic bottles and cans to recycle and donate the money to the turtle sanctuary," Mrs Hey said.
Olivia used her role as an environmental leader to inspire the school community to actively bring about meaningful change.
Using the catch cry: "It's the plastic that is killing the turtles, so let the plastic help them too," she empowered her school community to respond to this need.
The two recycling collection days were held in March and the school raised $412.30, which Olivia then donated to the CTRC.
Olivia's initiative and efforts were recognised by the Centre when they wrote to her and said: "You are an inspirational young lady with a bright future ahead of you. Thank you very much for taking the initiative to do such a wonderful thing for the environment... You're Turtley amazing!"
From Facebook
29 Sep 2022

Help raise funds for our major addition to our playground! Have you created your profile? https://myprofilepage.com.au/