Letters of thank you to Australian soldiers
09 Nov 2017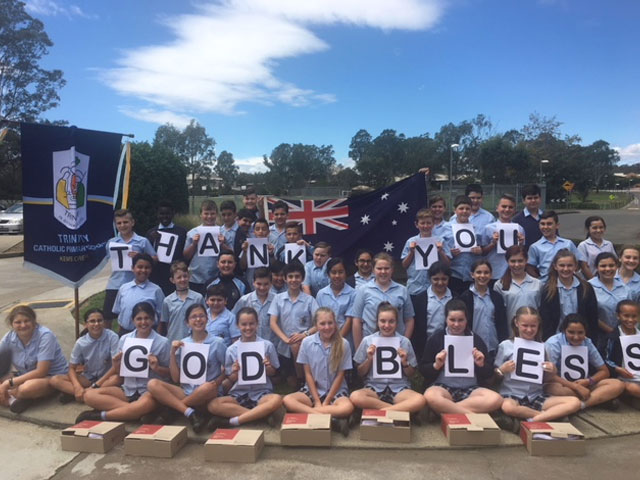 As part of Year 6 writing this term we have been working on letter writing. We decided to give purpose to our work by writing letters to serving Australian Soldiers that will be away from home at Christmas.
We also found out about an initiative that Australia Post facilitates where you can send Care Packages overseas with treats for the soldiers.
We started a collection of items such as…. Candy Canes, lollies, toiletries, puzzle books, magazines, food items and card games.
Our goal was to fill two post boxes. One for a male soldier and one for a female soldier. Through many generous donations, we managed to fill a total of 7 boxes. 3 of those boxes were filled with toys and dog treats for our hard working, bomb sniffer dogs and their handlers.
Our hope and prayers are that our small actions will bring great joy, happiness and comfort to our men and women serving overseas, who are sacrificing such a lot to make a difference in this world.
From Facebook
29 Sep 2022

Help raise funds for our major addition to our playground! Have you created your profile? https://myprofilepage.com.au/