Dancing and singing skills on show at the Captivate Concert
09 Nov 2017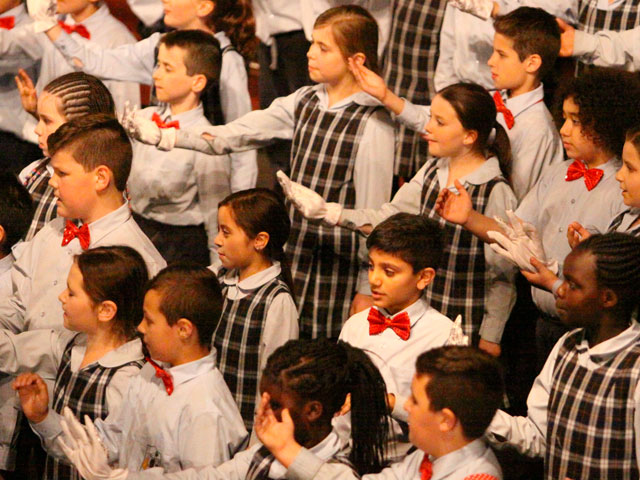 "CAPTIVATE was awesome"
Year 3 & 4 were spectacular in their display of their dancing and singing skills at the Captivate Concert on Monday night the 7 September! Their wonderful participation and fabulous performance was a result of many months of practise and learning, of songs and dances! Consistency, commitment and the ability to work cooperatively, produced a performance that was outstanding and enjoyable, to both the audience and to the performers. It was a memorable experience for the children, as it encompassed a new domain of learning and performing with an outcome that brought positive reinforcement and much joy to all who participated! A Big thank you to all the teachers and parents who assisted in the success of this concert!
CAPTIVATE is the creative and performing arts program for Catholic schools in the Diocese of Parramatta. It provides learning and performance opportunities for students and connects them with Australia's leading creative arts professionals and their wealth of experience and networks.
---
Learn more about the CAPTIVATE creative and performing arts program

From Facebook
29 Sep 2022

Help raise funds for our major addition to our playground! Have you created your profile? https://myprofilepage.com.au/