Coding club is all the rave at Trinity!
19 Mar 2018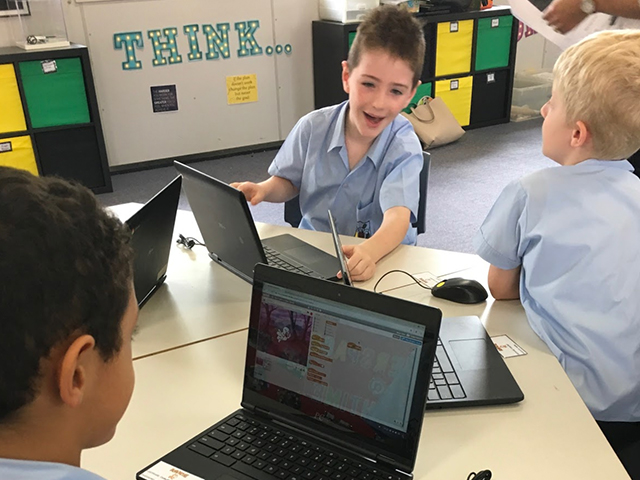 Trinity Catholic Primary, Kemps Creek students are building their brain power every Tuesday afternoon at their new Coding Club.
Trinity Principal Cathy Hey said they are excited about their after school Coding Club that has recently started.
The Coding Club runs from 3.00pm-4.00pm each Tuesday afternoon and is catering for students in Years 1 and 2 this term.
"Students are learning to program interactive stories, games, music, art and animations,'' Mrs Hey said.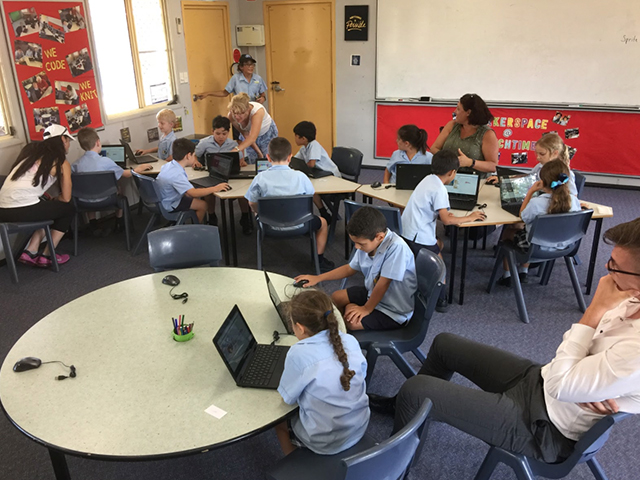 "Coding Club projects help with problem-solving, communication skills, creativity and critical thinking. Most of all they are FUN!''
"Learning to program/code enables students to develop as logical thinkers and helps them understand the workings of new technologies they will encounter in their everyday lives.''
"The children have been amazing in the progress they have shown in just four sessions! Each session ends with the students showing off their newly acquired skills to parents.''
The Coding Club is coordinated by the teacher librarian Mrs Christine Micallef, and is assisted by parents and older students.
From Facebook
29 Sep 2022

Help raise funds for our major addition to our playground! Have you created your profile? https://myprofilepage.com.au/