DISCOVER CATHOLIC EDUCATION
Trinity Primary Kemps Creek provides students with a 21st Century learning environment that caters to the individual needs of each student.
Explore the amazing opportunities we're creating for our students
---
What we offer at Trinity Kemps Creek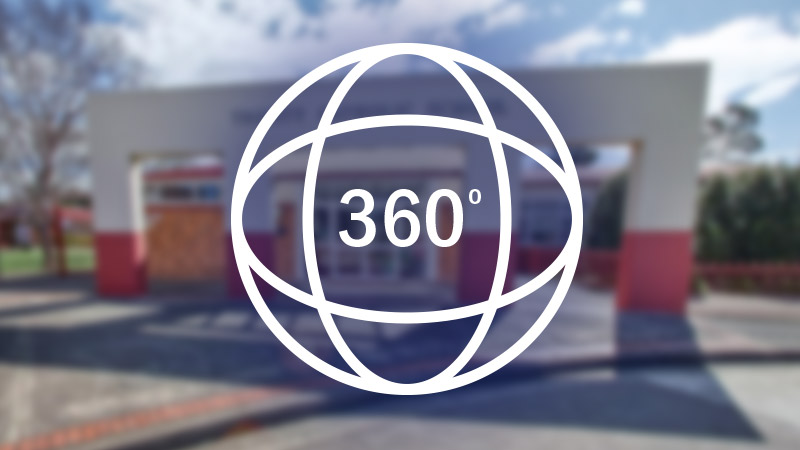 Equipped for a quality education
Technology now forms an integral part of a 21st Century education, and Trinity is dedicated to integrating technology throughout the curriculum.
The school has a range of learning technology, including mobile Apple Mac laptops, Apple TVs, iPads and supervised internet access, all intended to enrich the learning experience for students and ensure that the education they receive is engaging and relevant.
Trinity Catholic Primary offers its students modern, bright and airy classrooms that are air-conditioned to maintain comfort all through the year. The school is spacious and has a covered play area, as well as extensive areas for the children to play. Set against a backdrop of native bushland, Trinity is a peaceful place to learn.
Learn More
---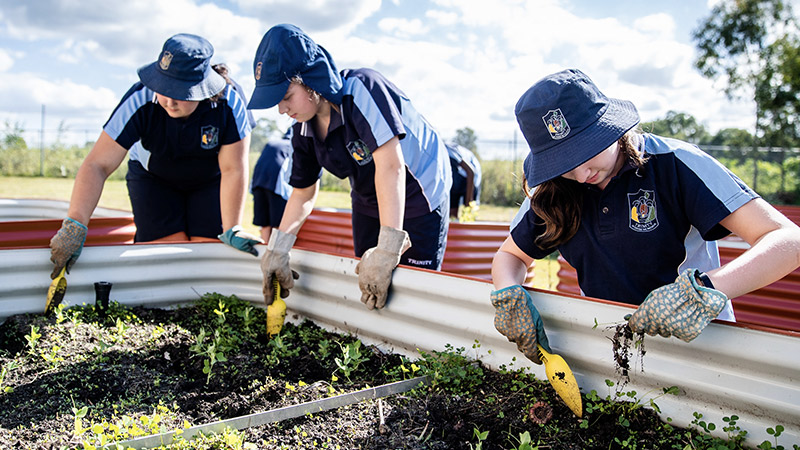 Lunchtime Clubs
During each term the teachers of Trinity hold lunchtime clubs. These clubs are open to the whole school (K-6) to participate in if they would like to. They are fun and provide extra learning to those students who wish to attend.
In the past we have held:
Writing Club
Garden Club
Chess Club
Meditation Club
Dance Club
Cooking Club
Learn More
---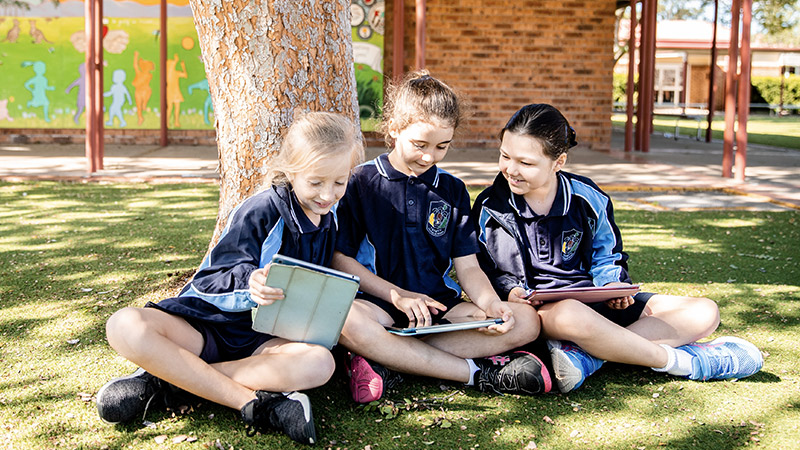 Destination Imagination
This is an exciting initiative we offer as an after school club. Destination Imagination is an open-ended inquiry and research process that focuses on the area of STEM (science, technology, engineering, arts and maths).
The goal is to give students the chance to learn and engage with the creative process from imagination to innovation across various scientific and creative domains.
---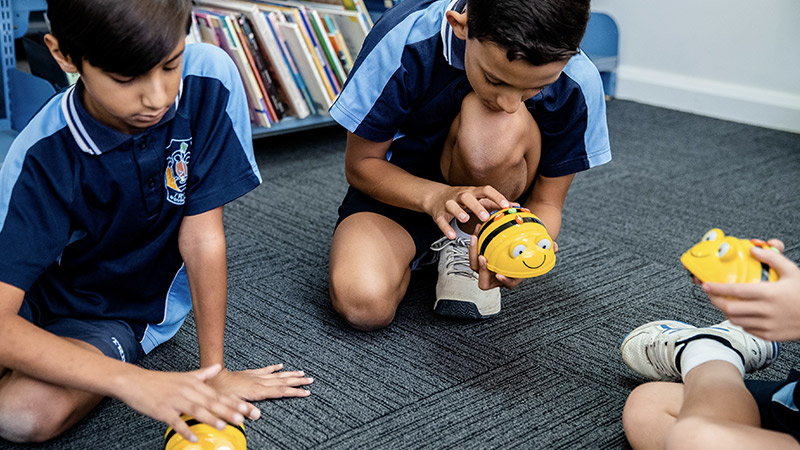 Makerspace & Coding Club
What is a Makerspace? In simple terms, it is an area that allows for creativity and innovation to occur so that students can engage in learning experiences that allow them to make real life connections. Within our Makerspace, our students will have the freedom to design, engineer, fabricate, build, create, tinker and collaborate. We are so excited to bring this opportunity to our students.
Each term different lunchtime activities take place in the Makerspace. Each student is able to select an activity they would like to participate in. If you haven't seen Makerspace, book a tour with our Principal - you've got to check it out!
After school we hold a free Coding Club. This program is alternated between grades over the year. Students use an online program called 'Scratch'. They learn how to program interactive stories, games and animations, through colourful drag-and-drop blocks. Coding Club projects are fun, creative and support child understanding how to solve problems by breaking them down into smaller chunks. A really great life skill.
---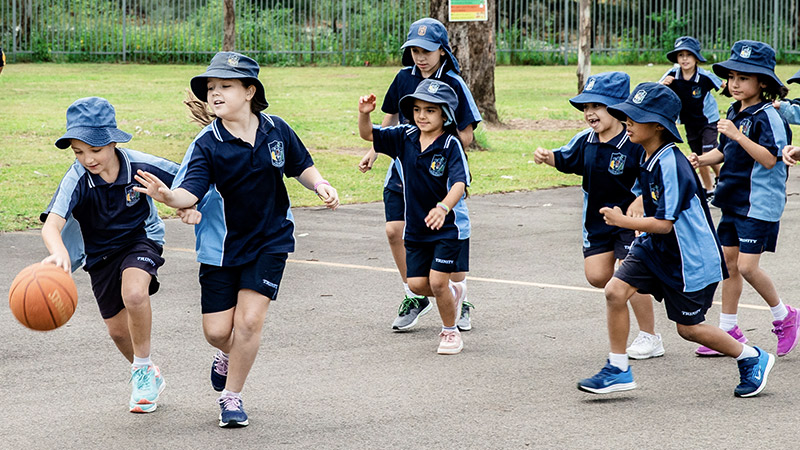 Bootcamp
Bootcamp is a morning fitness program held before school on a Wednesday. This program is for grades 3 and 4 and runs from 8:15am and finishes at 8:45am.
Students who do sign up are expected to commit to the whole 10 weeks of term. They are also expected to do their best and always follow the safety instructions of the teacher. Each student participating in the fitness program must also wear their full sports uniform and bring a water bottle.
---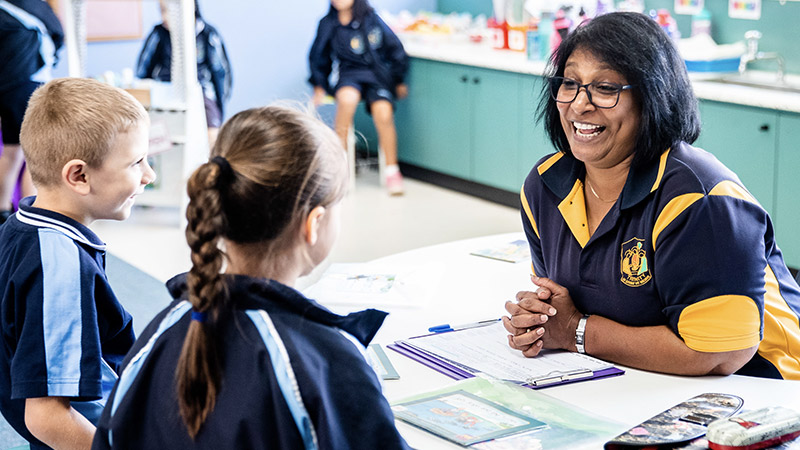 Learning and Resource Centre (LARC)
Our roomy, well-resourced Learning and Resource Centre (LARC) is perfect for large or small group learning activities and offers a range of resources to suit all students. This happy, welcoming place consists of a library and learning centre.
Literacy is the key to success for lifelong learning. We provide a range of reading material to appeal to children and parents of our community. All children visit the LARC at least once a week to borrow books. We understand that regular reading is vital for learning and leisure.
The children use computers and books to develop their information literacy. The teaching of explicit skills by our teacher librarian and learner support teacher, in partnership with learning group teachers, is an important component of fostering information literacy at Trinity.
---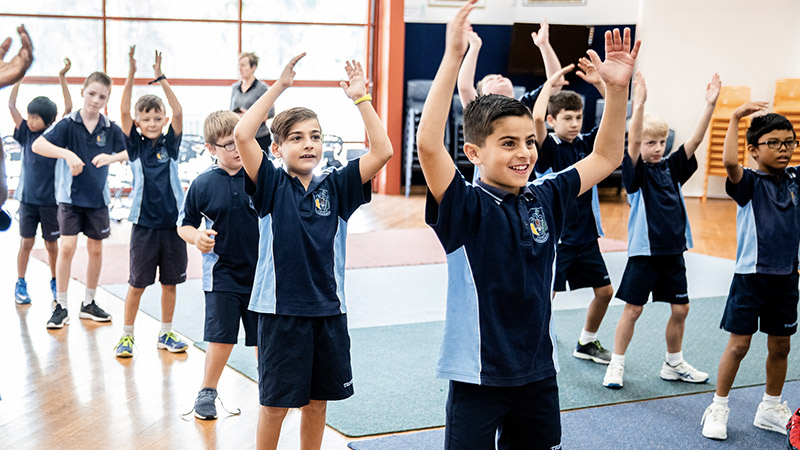 Trinity Hall
We have a hall that enables the whole school to meet regularly for assembly in air-conditioned comfort. This is equipped with a kitchen and state-of-the-art technology. During extremes of weather, sports classes are held in the school hall.
---
POLICIES AND PROCEDURES
Trinity Primary has a number of policies and procedures that govern various aspects of our school life. Learn how we operate.
Learn more
ANNUAL REPORT
The Annual School Report provides parents and the wider school community with accurate information about various aspects of school performance and development.
Learn more
We look forward to welcoming you to our community!
Contact the school today to enrol and discover the many benefits of joining the Trinity Primary.

What We Offer Open Days Take a 360 Virtual Tour How To Enrol Contact Us