Trinity Catholic Primary is committed to discovering the potential of every student through a wide array of co curricular and extracurricular activities.
Trinity students are given many opportunities to extend their learning and discover their own talents and interests, some of these happen through classroom experiences, some through lunchtime and after school clubs. There is much flexibility and choice for our students.
CO-CURRICULAR ACTIVITIES
Co-curricular Activities include:
Voice of Youth public speaking competition
Diocesan Creative Arts Expo
ICAS Competitions
overnight experiences in Years 5 and 6.
LUNCHTIME CLUBS
During each term the teachers of Trinity hold lunchtime clubs, open to the whole school (K-6) to participate in if they choose. These clubs not only offer rich learning opportunities, but have a fun and positive social aspect for the students. Examples of interest areas include:
Writing Club
Garden Club
Chess Club
Meditation Club
Dance Club
Cooking Club.
DESTINATION IMAGINATION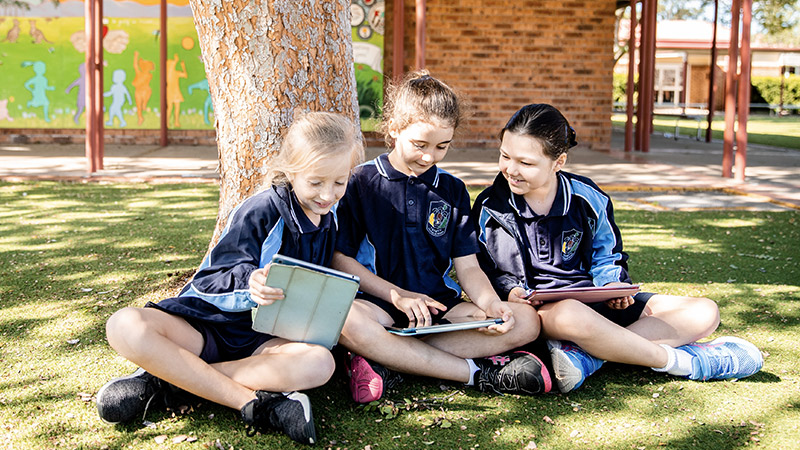 This is an exciting initiative we offer as an after school club.
Destination Imagination is an open-ended inquiry and research process that focuses on the area of STEM (science, technology, engineering, arts and maths). The goal is to give students the chance to learn and engage with the creative process from imagination to innovation across various scientific and creative domains.
MAKERSPACE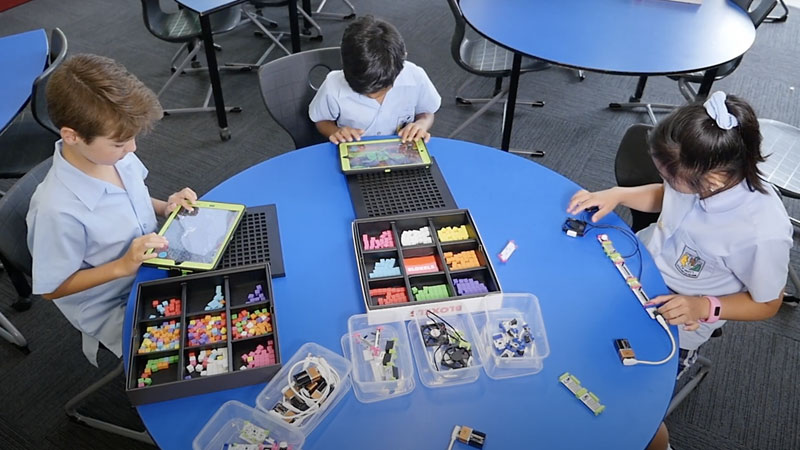 What is a Makerspace? In simple terms, it is an area that allows for creativity and innovation to occur so that students can engage in learning experiences that allow them to make real life connections. Within our Makerspace, our students will have the freedom to design, engineer, fabricate, build, create, tinker and collaborate. We are so excited to bring this opportunity to our students. Each term different lunchtime activities take place in the Makerspace. Each student is able to select an activity they would like to participate in. If you haven't seen our Makerspace, book a tour with our principal today!
CODING CLUB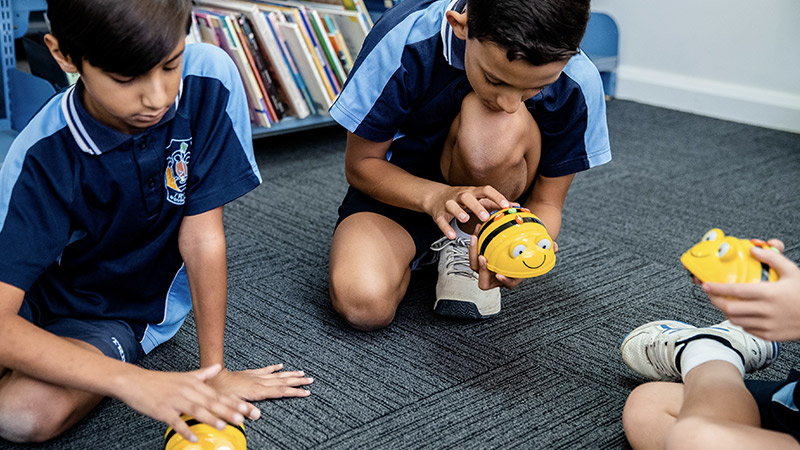 After school we hold a free Coding Club.
This program is alternated between grades over the year. Students use an online program called 'Scratch'. They learn how to program interactive stories, games and animations, through colourful drag-and-drop blocks. Coding Club projects are fun, creative and support child understanding how to solve problems by breaking them down into smaller chunks. An excellent life skill for our students.
---
Sports

At Trinity, we also highlight the importance of physical education, and in sport, our students compete in:
swimming
cross country
athletics
rugby league
soccer
cricket
touch football
netball.
We hold three major school sports carnivals each year - Cross Country (Term 1), Athletics (Term 2) and Swimming (Term 4). Children in Years 3-6 are given opportunities to participate in invitational carnivals, knock-outs and Gala days. These sports vary from year to year.
---
Representative Sport
The Parramatta Diocese Catholic Primary School Sports Council (PDCPSSC) is responsible for the provision of opportunities for primary students from eight years of age in the current year to participate in representative teams in a range of sports.
All primary students from 8 - 13 years of age are eligible to participate and represent in their school and diocese in the sports of Swimming, Athletics and Cross Country.
All children compete in events in the age group they turn in the calendar year. All events are conducted in age categories:
Junior (8yrs, 9yrs 10yrs)
11 years
Senior (12yrs & 13yrs)
Learn more about Representative Sport
---
At Trinity we educate the whole child
Enrol today for a balanced approach to schooling