The Nazareth Evening News
Ever wondered how Mary and Joseph would have managed the birth of Jesus if you threw in some modern complications?
Camel traffic jams, an accommodation shortage, news reporters covering your every move and even a group of angels appearing out of thin air to sing about the birth.
Students at Trinity Catholic Primary Kemps Creek had to give special consideration for how they portrayed the birth of Jesus in their special 'The Nazareth Evening News' production. It replaced the school's traditional Christmas Carols night which was cancelled due to COVID-19 restrictions.
"It was funny, modern and old," explained Noah (Year 5). "A little bit of fiction, a little bit fact but altogether awesome."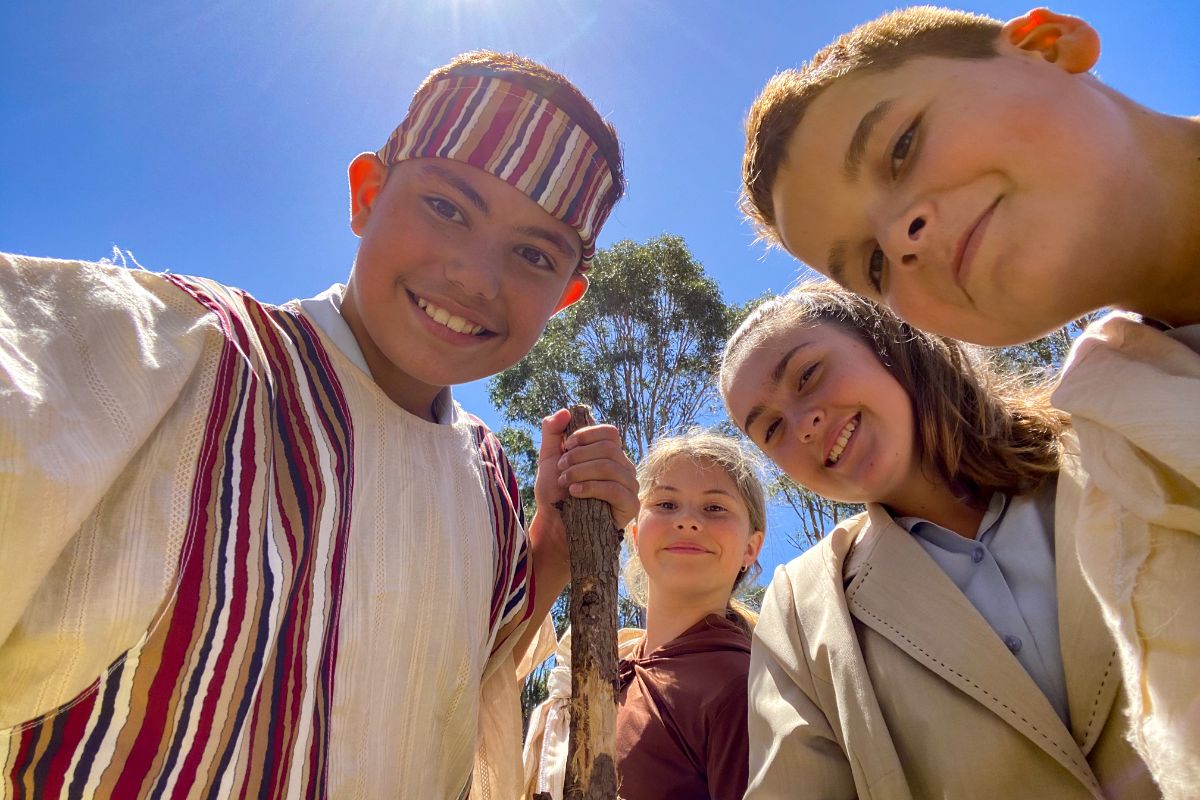 Assistant Principal Matthew Bond led the production, taking on numerous roles including producer and casting director.
"Last year the Christmas Carols were cancelled due to the bushfires, smoke and heat and so with this year's event also cancelled due to the pandemic, it was a perfect opportunity to reprise the idea," said Matthew.
The production was a hit among students, staff and the wider school community - helping the school spread joy in the lead-up to Christmas and just in time before the latest outbreak resulted in new restrictions for much of Sydney.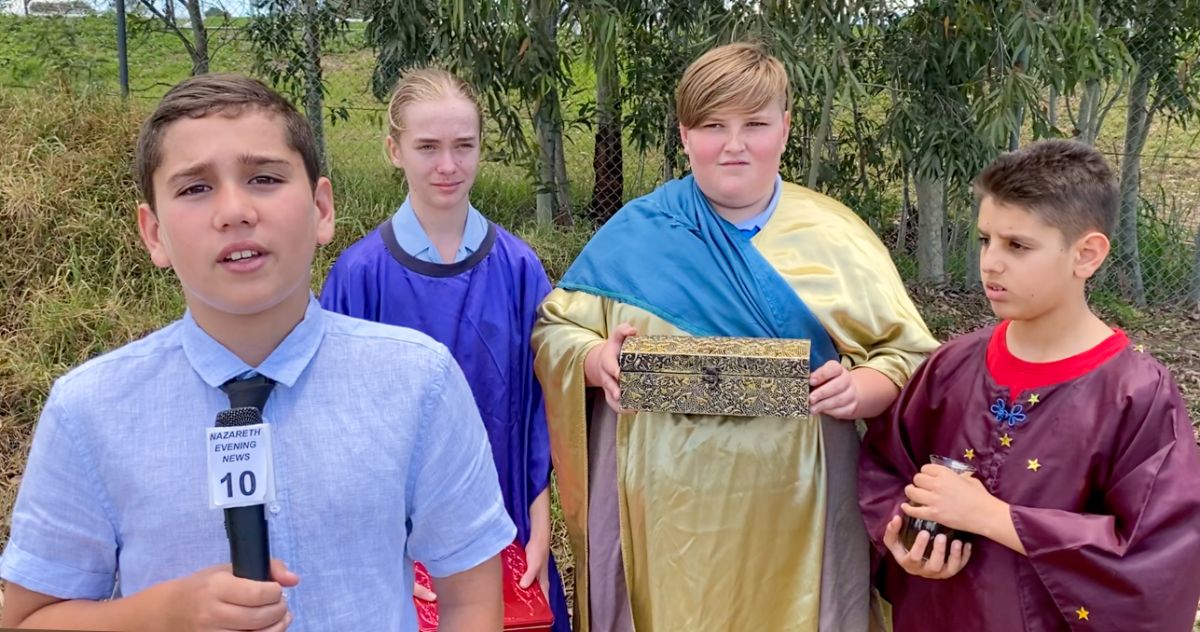 The exciting video started with a dramatic introduction from Year 5 student Laylah.
"For two years in a row now we've suffered the loss of our famous Christmas Carols night due to the natural disasters of bushfires, smoke and heat and now this nasty pandemic," she said. "We've had enough. We're not going to let this bug dampen our spirits. We're going to get our Christmas message of joy out to all."
The production even included some aspects of the cancelled carols night for the ad breaks. However, these were no ordinary ads as students delivered some riveting Christmas Carol performances.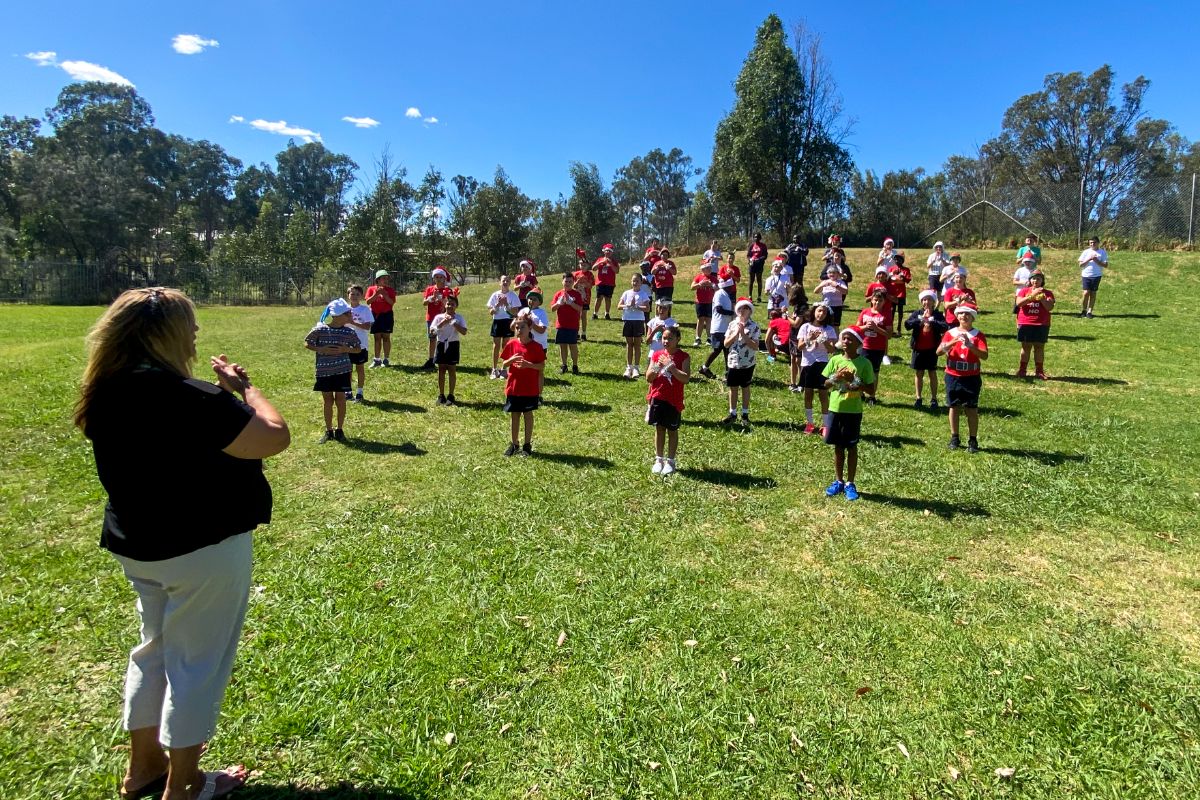 "I think it shows Trinity is a nice school because we are celebrating the birth of Jesus and the teachers use their own time to help prepare the students," Noah said.
"I think we know more about the birth of Jesus and better understand what it would have been like in times when Jesus was born," said Christian (Year 5).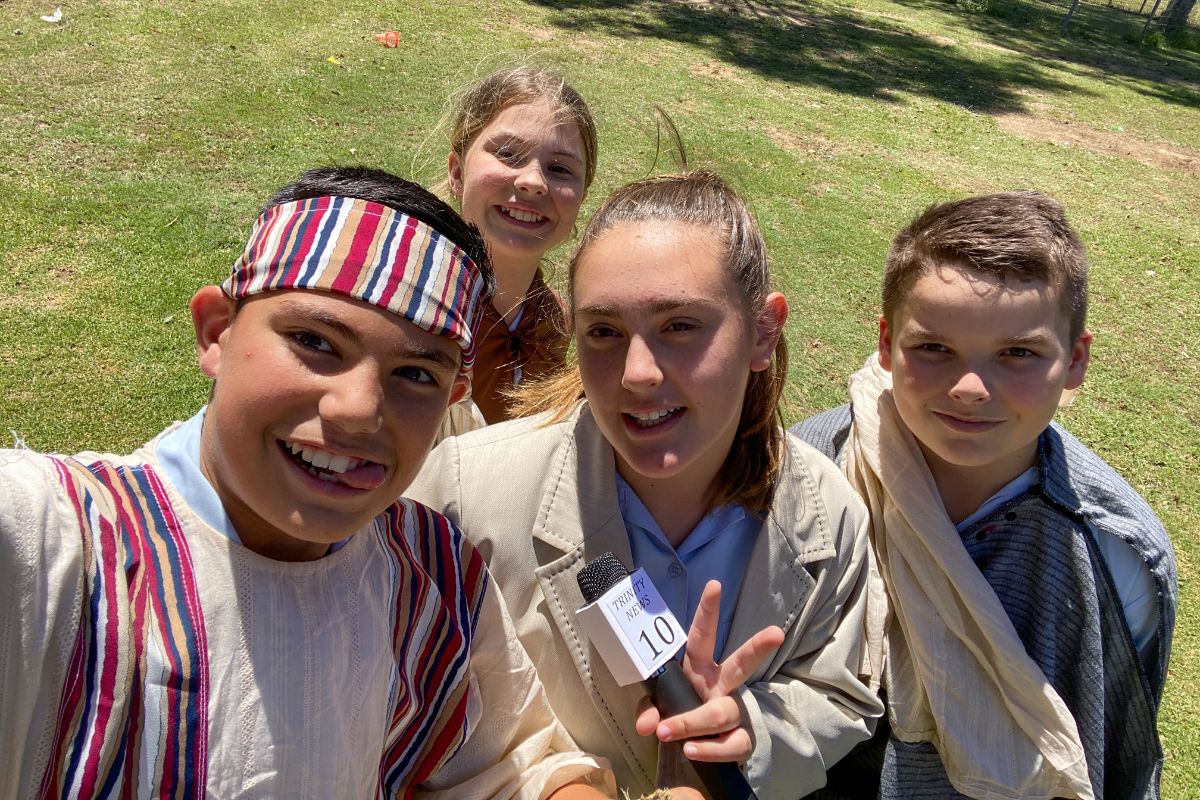 The students were also able to draw on their learnings at school to help them play their part.
I am getting much better at reading and it helped me when learning my script and saying it out loud - Noah (Year 5)
I think it shows we know how to have fun while learning and presenting an important message - Greta (Year 5)
We all got opportunities to show our talents - Andrew (Year 5)
We got to do our own boogie - Paige (Year 1)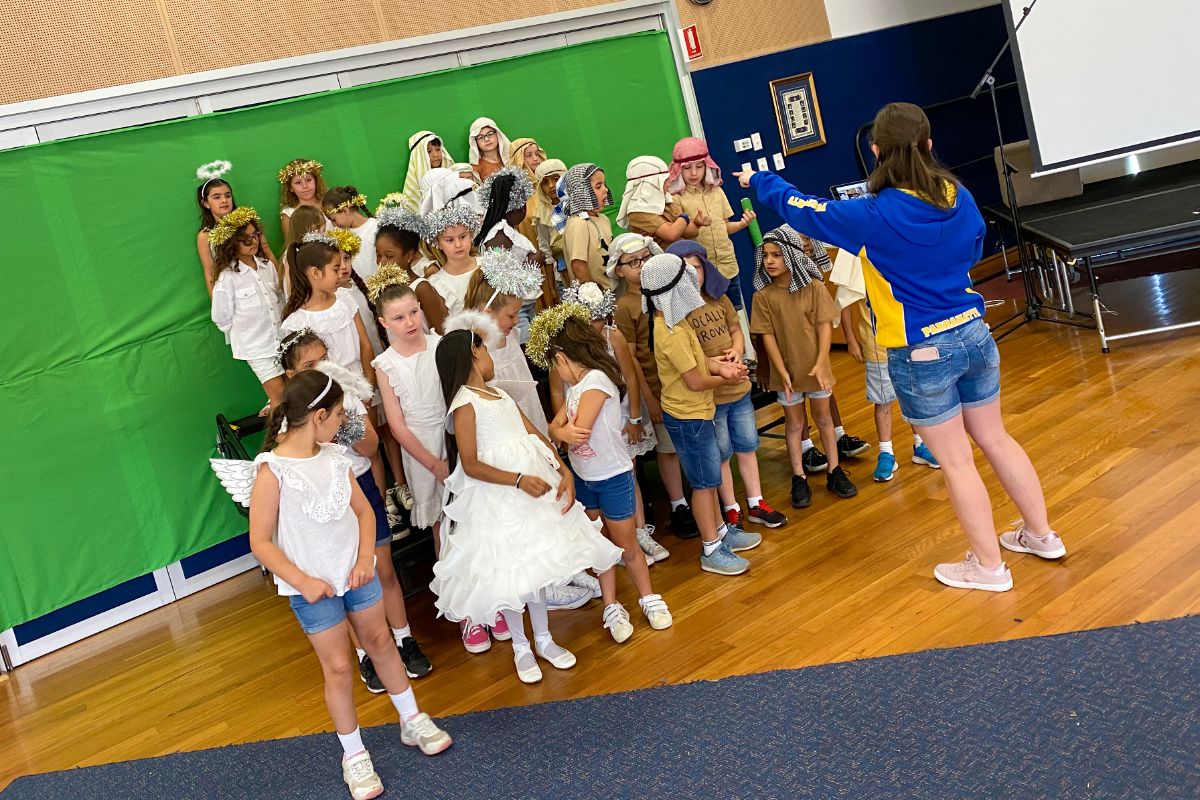 ---
Learn more about Trinity Catholic Primary in Kemps Creek
Also see: 2020 Executive Director's Christmas Message